Building a better future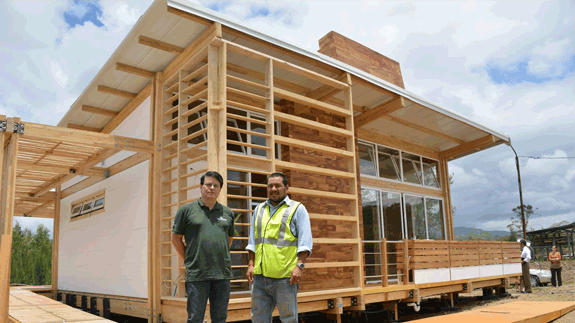 When we heard that a design team from the Costa Rica Institute of Technology had been selected to design and build an eco-house for an award-winning competition, we decided to help out.
International competition, Solar Decathlon Europe, was developed by the U.S. Department of Energy to challenge the world's greatest university teams to design, build and operate a full-scale, functional, affordable and energy-efficient solar-powered house.
This prestigious competition reviews over 300 applications from around the world, 20 of which have now been selected from 16 countries and 3 continents.
Considering the stiff competition, the Costa Rica Institute of Technology were over the moon to make the grade.
Dubbed the 'Tec Team', the students wanted to bring diversity and Latin spirit to the competition with their innovative design, Tropika.
Designed for tropical conditions, Tropika provides an architectural solution for countries that share Costa Rica's ecosystem and climate.
Keen to support the students in such a worthwhile competition, we've donated various species of timber, including Melina, to use in the construction of their house, including decking, wheelchair ramps, veranda and doors.
The great thing about the Solar Decathlon is that although competitive, it aims to create a synergy between students, professors, industries and researchers in order to develop eco-friendly living. Ethical Forestry shares this ethos of mutual collaboration, which is why we gave the students two educational tours of our operations – one on plantation management at our San Andrés plantation and the other on industrial technologies at our Santa Rosa sawmill.
Taking place in Versailles, France, from June 14th to July 19th of this year, we're excited to see the Tec Team's house come to life.